Nature.com Paper: Characterization of Photocatalytic Powder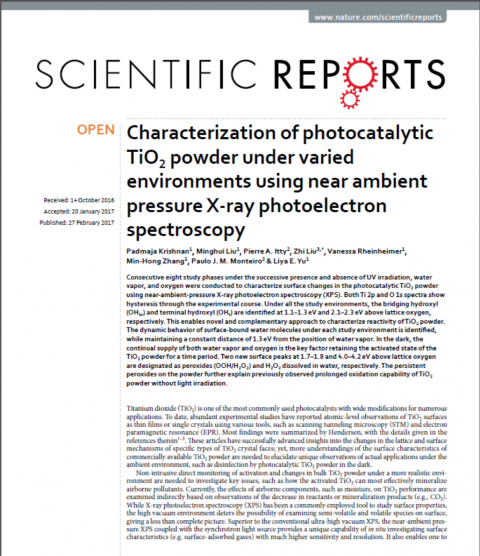 Nature.com's Scientific Reports recently published research findings from UC Berkeley, National University of Singapore, and Lawrence Berkeley National Laboratory on the characterization of photocatalytic TiO2 powder under different conditions. They used an advanced XPS with synchrotron radiation light source to explore the surface changes of bulk photocatalytic TiO2 powder under near ambient pressure with the sequential supply and termination of UV irradiation, water moisture, and oxygen.
Please click on the link for the full article.